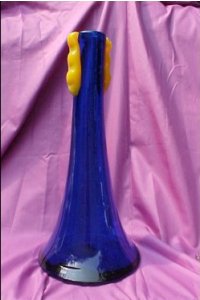 The above is a Blenko made modern item. $69.00
Coblolt Style Blue fluted vase.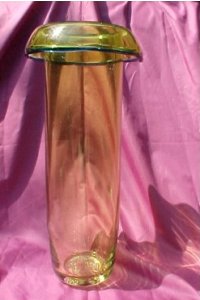 The golden colored style mushroom glass item is by Blenko and is a modern item. $69.00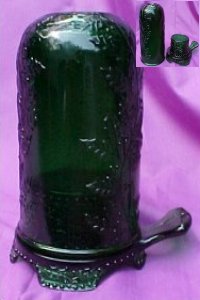 The above deep green item is a Mosser piece and is called a Fairie Lamp This is made to be used with a votive style candle and when lit is absolutely beautiful.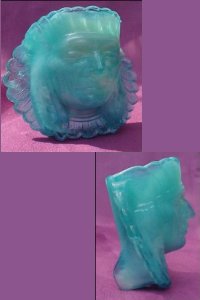 This real nice table item is a toothpic holder. The maker of this item is Boyd glass. This is a nice shade of teal color and the shape is of an Indian Head. This stands 2 1/2" tall and is 1 1/2" deep. Would make a great addition to everyday setting of a formal dinner. $ 15.00